ABOUT FULL MOUTH RECONSTRUCTION
We take the health and structure of your mouth seriously. If you're looking for a full mouth reconstruction, we are the dentist office for you. Contact us to set up a consultation, we will find solutions for you and your smile.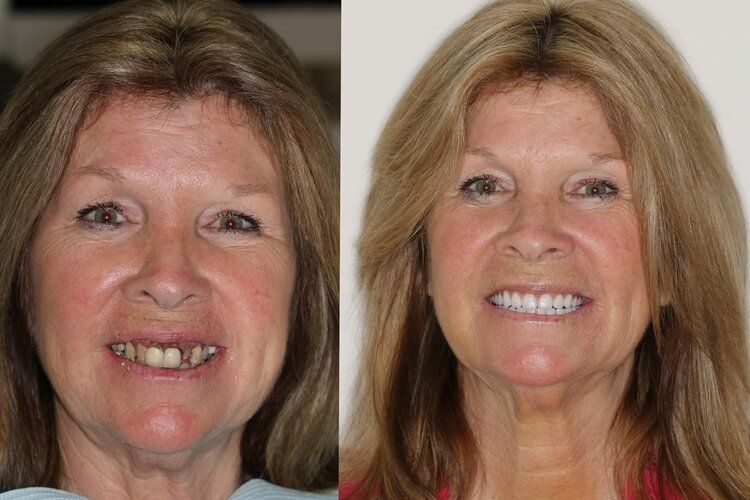 IS A CROWN OR BRIDGE RIGHT FOR ME?
If you have a tooth that is damaged or decayed, but still intact, a dental crown may be right for you. If your tooth is missing, but its former position is surrounded by other tooth structures, a bridge may be the solution for you. Schedule an office consultation to determine whether you could benefit from crowns or bridges.
WHAT SHOULD I EXPECT WHEN I HAVE MY CROWN OR BRIDGE PLACED?
If you are a candidate for a crown or bridge, your teeth will be reduced to ensure a proper fit. An impression will then be taken of your bite and used to fabricate a mold for the crown or bridge. If you are choosing porcelain prosthesis, its color will be matched to the natural shade of your other teeth. If a dental lab is making your crown or bridge, you may be fitted with a temporary restoration until the permanent one is ready for placement.
DO I NEED TO FOLLOW ANY POST-TREATMENT CARE GUIDELINES?
Your teeth will need time to heal following the crown and bridge placement process, so it is normal for you to experience some sensitivity – especially to hot and cold. Additionally, you may experience soreness in the gums surrounding your restorations, though this is usually manageable with ibuprofen and should subside within a few days.